Thanks for printing! Don't forget to come back to Resurgens Orthopaedics for fresh articles!
Areas of Expertise
Reconstructive Spine Surgery
Cervical Spine Surgery
Minimal Invasive Spine Surgery
Lumbar Spine Surgery
Total Disc Arthroplasty
Hip Arthroscopy
Sports Medicine, General Orthopaedics
Fellowship
Augusta University Health
Certifications
American Board of Orthopaedic Surgery
Meet Dr. Uzondu Agochukwu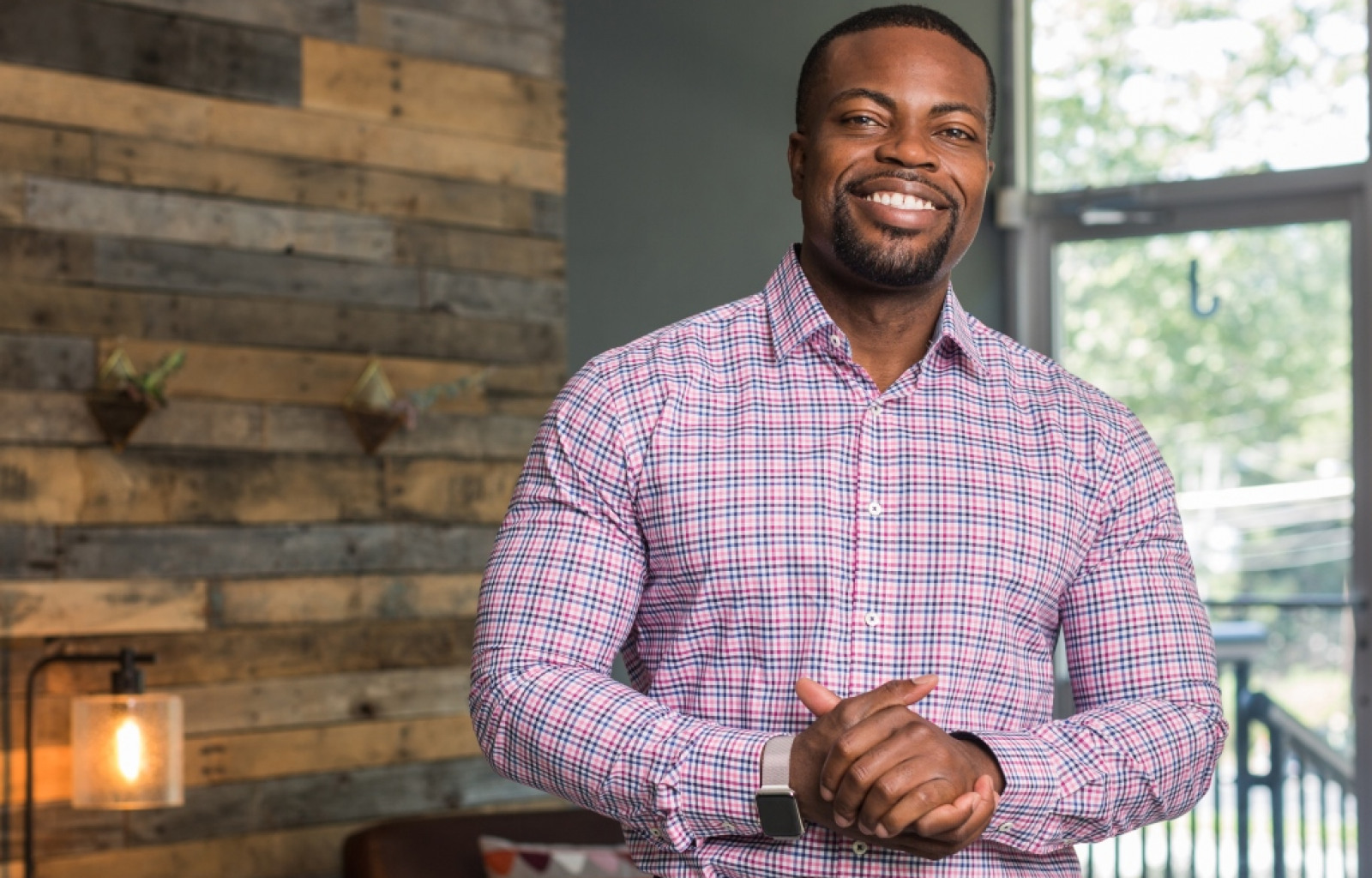 Residency
Madigan Army Medical Center
Associations
Fellow of American Academy of Orthopedic Surgery (AAOS)
North American Spine Society (NASS)
AO Spine
Major Accomplishments
Army Commendation Medal of efforts performed in Operation Enduring Freedom while deployed in Afghanistan
Army Commendation Medal for scoring greater than a 92% on the annual Orthopaedic In- Training examination
Army Achievment Medal for scoring greater than 92% on the annual Orthopaedic in- training examination and research accomplishments
IUSOM Class of 1974 Scholarship for Academic Achievement
Army Health Professional Scholarship Program
Lula and George Rawls Award of Excellence for Academic Achievement Scholarship
Greetings!
I want to welcome you to Resurgens Orthopaedics and thank you for trusting me to help you and your family regain and maintain your active lifestyle. Today's visit is about you. I take pride in working with you in solving your spine and orthopaedic problems using the most up to date and advanced treatment modalities, up to and including surgery. I underwent extensive training in general Orthopaedic Surgery and sports medicine, to include hip arthroscopy, while serving in the Army on active duty. During this time, I had the privilege of taking care of active duty soldiers, to include Special Operation Units. I took great pride in returning our service members to their way of life. Since leaving the army, I have dedicated my education and tailored my study of Orthopedics Surgery to focus on the spine. It is my pleasure and privilege to use my expertise in fracture care, spine care to include nonoperative and operative treatment, as well as sports medicine to return you to your normal way of life. Together we will create a focused treatment plan based on your individual needs and provide the highest level of care. From day one, my goal is to help you understand your diagnosis, treatment options, and begin the journey together towards healing!
Resurgens Orthopaedics
Varied
Dr. Agochukwu impressed me greatly with the way he continuously studied the MRI during the process of readying for the surgery. He thought of every way possible to leave me with the greatest range of motion possible. After removing the pressure off the nerves, He fused only two vertebrae together, then placed a rod from L-1 to L-5. He showed me the x-ray and it appears to be like bicycle chain links at each level with the rod passing through each link. The surgery was a total success.
- Joel M.
Resurgens Orthopaedics
Varied
An absolutely amazing and knowledgeable doctor. Takes the time to listen to and talk with his patients. Fully explains conditions / procedures in a manner the average person can understand, and completely answers any and all questions asked. Dr. Agochukwu made my scheduled appointments a positive experience with continued positive results.
- Gloria